Need Help?
Please feel free to contact us. We will get back to you with 1-2 business days.
[email protected]
01732 497 345
Asset Finance
Asset finance can enable a business to purchase or refinance commercial vehicles, machinery or equipment, spreading the cost over some time

Our Industry Expertise
Asset finance can enable a business to purchase or refinance commercial vehicles, machinery or equipment, spreading the cost over a period of time
| | |
| --- | --- |
| Agriculture | Packaging |
| Construction | Print |
| Engineering | Transport and logistics |
| Manufacturing | Waste and recycling |
Types Of Products
Our specialist asset finance team have all worked in the asset finance sector with the main banks and specialist lenders to provide finance solutions for UK businesses across all sectors, whether it is a sole trader or a large-scale operator in the industry.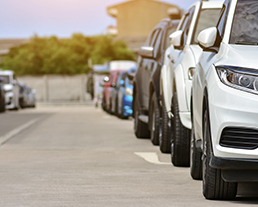 Hire purchase
Hire purchase product provides the flexibility to spread the cost of an asset over a fixed period. Whether you are buying vehicles, engineering machinery, construction equipment, or other commercial equipment that has a resell value hire purchase offers you fixed monthly repayments so you can manage your budget effectively over the repayment term. Plus, when the repayment term is finished, you own the asset.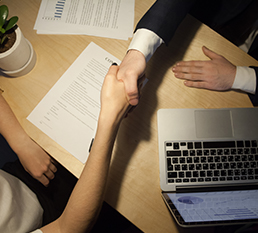 Sale and hire back hp
Sale and Hire Back HP is an innovative product that enables you to unlock the capital held in your existing assets. For businesses looking to expand it is an efficient and effective way to finance the growth.
We have access to specialist lenders who will purchase the asset at an agreed value and finance it back to you over a fixed period with repayments matching the income stream generated by the asset. This can also include assets currently under a finance agreement and is available to most asset classes and trading entities.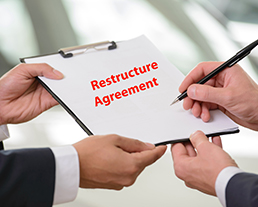 Refinancing
Refinancing assets is a great way to quickly release additional working capital or to restructure an existing agreement.
Based on an asset's value (whether you own it outright or are currently under an existing finance agreement) our experienced asset finance specialists will work with you to get the most from the refinance facility.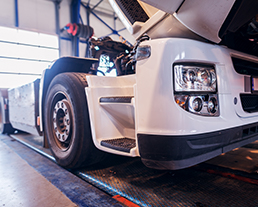 Finance lease
A Finance Lease gives you the freedom and flexibility to give you the use of your equipment without the responsibility of owning it or the cost of purchasing it outright at the outset. The full cost of the asset, along with interest, is recovered by the Lender over the agreement term. You will have full use of the asset for its useful life, being responsible for its maintenance and insurance until the end of the agreement when you can decide to keep it or return it.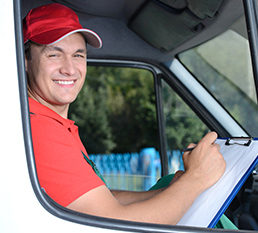 Operating lease
An operating lease gives you full use of the asset without the burden of owning it.
The lease period is for a fraction of the asset's useful life, which means you only pay for the difference between the original purchase price and the residual value at the end of the agreement.
At the end of the lease term, the lender is responsible for disposing of the asset along with recovering the residual value on which the agreement was based.
Our Testimonials
An Oakmead client
"The assistance we received from Oakmead Finance made it possible to open our new site. The help from Richard and the team has been fantastic and gave me one less thing to worry about. There was no waiting for a decision. They worked to our timescales and generated an offer of a facility within 48 hours. This meant we were able to get up and trading as soon as possible."
An Oakmead client
"Having a Purchase Funding facility in place is a huge benefit. We work with Oakmead Finance more as a partner than a customer and the team's expertise and knowledge of the market is undoubtedly a huge advantage for us."
An Oakmead client
Richard and his team at Oakmead were exceptional (again). They are a trusted source of advice for us."
An Oakmead client
"It was refreshing to deal with a firm which has the experience and knowledge to challenge our business plans and make well a structured proposal on how we may do things better, rather than just giving us what we thought we wanted. We are now in a far better place than we might have been thanks to Oakmead Finance."
Mr Jenkins – Property owner
"Fantastic service. I have been using Oakmead Finance for a while now. They are professional in their dealings, as well as being honest and open."
Mr Deane
"I was faced with the real prospect of having to sell my property portfolio which I had built up over many years. Peter and his team were brilliant. They didn't just stop when they had found a lender, but continued to try and find the best deal for me. Despite challenging circumstances, they were innovative, straightforward to deal with and made the whole process as stress-free as possible for me. I would thoroughly recommend them."
Mr Anderson
"I have been absolutely thrilled with Oakmead Finance. They worked on this with professionalism and a spirit that has been magnificent — consistently, at every stage of every twist and turn. I am genuinely in your debt, and hope over time to be able to give back a tiny bit of all I received from you."
How Oakmead Finance Can Help