Mezzanine Loan Finance
Mezzanine loan facilities ranging from £50k up to £10m
Up to 80% of GDP as a second charge mezzanine loan
Mezzanine loan facilities up to 90% loan to cost on a net basis
Funding from 14% per annum
Mezzanine loan interest rates are non-compounding making a huge difference in cost
Reduce the equity contribution to 5 – 10% of costs

Mezzanine loan finance provides a top-up layer of funding, sitting above the senior debt provider but under the developer's equity. Typically this funding is secured by a second charge and allows for the loan to cost to be increased thereby providing debt funding facilities up to a 90% net loan to costs.
It allows developers to de-risk their equity by minimising the cash required to be invested in any one project meaning it can instead be spread among several. This will ultimately provide a greater return.
Need Help?
Please feel free to contact us. We will get back to you with 1-2 business days.
[email protected]
01732 497 345
Example Facility
Mezzanine loan finance is a popular option for developers to decrease their equity contribution to a project. It is used in conjunction with a senior debt facility and is typically secured by a second charge over the project.
This example demonstrates a project with an £8m build cost and a £10m GDV
Senior debt provides for £5.2m – 65% of build costs and 48% of GDV
Mezzanine funding increases the lend by £2m – an additional 25% of build costs
The total debt facility increases to £7.2m – 90% of project costs
The effect is a reduction in the developer's contribution.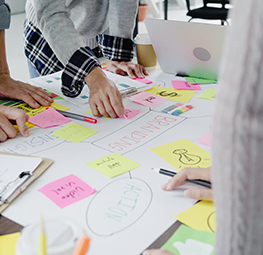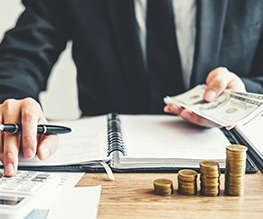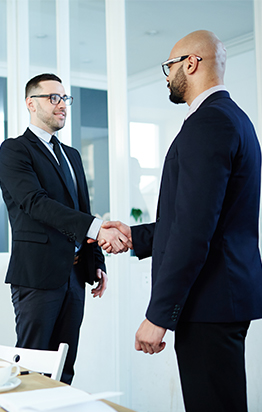 Our Testimonials
An Oakmead client
"The assistance we received from Oakmead Finance made it possible to open our new site. The help from Richard and the team has been fantastic and gave me one less thing to worry about. There was no waiting for a decision. They worked to our timescales and generated an offer of a facility within 48 hours. This meant we were able to get up and trading as soon as possible."
An Oakmead client
"Having a Purchase Funding facility in place is a huge benefit. We work with Oakmead Finance more as a partner than a customer and the team's expertise and knowledge of the market is undoubtedly a huge advantage for us."
An Oakmead client
Richard and his team at Oakmead were exceptional (again). They are a trusted source of advice for us."
An Oakmead client
"It was refreshing to deal with a firm which has the experience and knowledge to challenge our business plans and make well a structured proposal on how we may do things better, rather than just giving us what we thought we wanted. We are now in a far better place than we might have been thanks to Oakmead Finance."
Mr Jenkins – Property owner
"Fantastic service. I have been using Oakmead Finance for a while now. They are professional in their dealings, as well as being honest and open."
Mr Deane
"I was faced with the real prospect of having to sell my property portfolio which I had built up over many years. Peter and his team were brilliant. They didn't just stop when they had found a lender, but continued to try and find the best deal for me. Despite challenging circumstances, they were innovative, straightforward to deal with and made the whole process as stress-free as possible for me. I would thoroughly recommend them."
Mr Anderson
"I have been absolutely thrilled with Oakmead Finance. They worked on this with professionalism and a spirit that has been magnificent — consistently, at every stage of every twist and turn. I am genuinely in your debt, and hope over time to be able to give back a tiny bit of all I received from you."
How Oakmead Finance Can Help